Chief Executive Officer (CEO)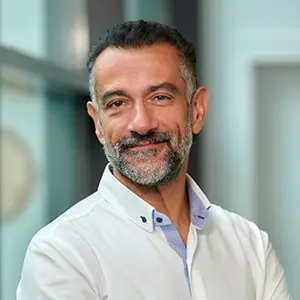 Eric Baissus has been the CEO of Kalray since 2014, transitioning the French-tech company from a start-up to a scale-up, and steering it toward a bright future as a key player in the industry of intelligent systems. In June 2018, he has led the IPO on Euronext Paris.
Prior to his time at Kalray, Eric has spent 8 years at Texas Instruments leading the development of various chip designs and reference solutions. In 2002, Eric founded and led Open-Plug as CEO and CTO, until it was acquired by Alcatel-Lucent in 2010. OpenPlug was a pioneer and a leader in software frameworks for mobile phones. Its devices shipped in the millions and its customer portfolio included Fortune-100 customers such as Sony-Ericsson and Intel. After the acquisition by Alcatel-Lucent, Eric Baissus became VP R&D and VP Innovation of Alcatel-Lucent Application Enablement, located in Palo Alto, CA, USA.
Passionate about new technologies and turning innovation into business, Eric Baissus occupies several board positions. He has graduated from Ecole Polytechnique (Paris France) and Ecole Nationale Supérieure des Télecommunications (Paris France).