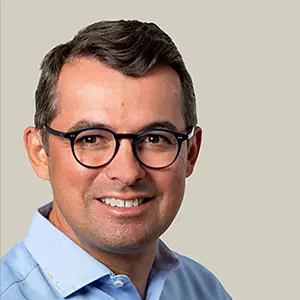 Erwan Mendard has been appointed independent board member of Kalray.
Erwan Menard, among the world's leading experts in Storage for Cloud and Enterprise businesses, joined Kalray as an independent Board Member. Erwan, based in California-USA, provides the company's with strategic expertise on storage and infrastructure technology in cloud and data centers, which support company's ambitions on this market.
Erwan Menard is currently leading Google Cloud's Infrastructure and Applications Modernization portfolio of solutions. Previously, he was the CEO of Elastifile, a start-up providing scalable enterprise file storage solutions for the Cloud, acquired by Google in 2018. Previously, Erwan has been President & COO at Scality, a provider of software-defined cloud storage solutions, where he led the company's growth phase to becoming a Gartner Magic Quadrant leader. Prior to Scality, Erwan Menard served on various executive positions at DataDirect Networks, a provider of massively scalable high-performance storage systems for Big Data, Hewlett-Packard and Alcatel-Lucent.