Chairman, Supervisory Board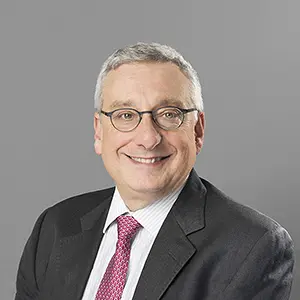 Gilles Delfassy is presently the Chairman of the Supervisory Board of Kalray, SA, Chairman of the Board of Movea SA, and Director at both Imagination Technologies Ltd (IMG), and Sequans Communications Inc (SQNS). He is also President of GC Delfassy Consulting, where he advises high-tech companies on their strategy and operations. Mr. Delfassy began his career in 1978 at Texas Instruments (TI).
In 1994, he moved to TI's corporate headquarters in Dallas, Texas, to create and lead the company's wireless terminals business unit, eventually growing it into a five-billion dollar operation. Under Mr. Delfassy's leadership, TI became the world's number-one supplier of semiconductors for the wireless industry. He was senior vice president and executive officer of Texas Instruments when he retired in 2007.
Since that time, Mr. Delfassy has served as an advisor for many companies in the high-tech industry. He has held Advisory Board positions at Venture Capital firms 3i and Pitango, and served on the Board of Directors at several companies in the US and in Europe. From September of 2009 to December 2011, he assumed the position of president and chief executive officer at ST-Ericsson, a joint venture of ST Microelectronics and Ericsson.
Mr. Delfassy received an Engineering Diploma (Master of Science in Electrical Engineering) at Ecole Nationale Supérieure d'Electronique et d' Automatique de Toulouse in 1977. He then graduated in Business Administration from Institut d'Administration des Entreprises de Paris in 1978. He has completed specialized courses on corporate governance for members of boards of directors at Stanford University and the University of Chicago.