Executive Vice-President of Engineering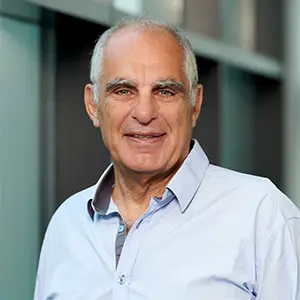 Louis Tannyeres, also known as "Loupi", serves as Executive Vice-President of Engineering where he is responsible for hardware design and test, board design, engineering and industrialization.
Louis started his career with Texas Instruments (TI) in 1980. He was instrumental in the success of TI's Wireless Business Unit, which generated several billions of dollars of revenue. In particular, he architected and designed the world's first digital baseband SoC ("System-on-Chip") integrating a DSP core, a microcontroller and ASIC on a single die, which became the architecture of choice for the mobile phone and has been shipped in tens of billions of devices.
He was one of the key inventors of the OMAP™ application processor for Smartphones, a unique advanced processor architecture, adopted by the largest mobile phone companies in the world. Due to his exception technical contributions to TI, Louis was elected Senior Fellow, one of six in the entire company.
Following his TI career, Louis was Principal Fellow, Chief Chip Architect and head of System Silicon Development at ST-Ericsson.