KALRAY SOLUTIONS FOR EDGE COMPUTING
Addressing 5G Challenges with Kalray's Solutions
The telecom infrastructure is facing a major (r)evolution with the arrival of 5G!  A technological evolution with significant needs in terms of evolution of architectures, computing resources, power efficiency, virtualization, security as well as the need for more openness by promoting the use of environments and standards (such as Open RAN) as well as the use of standard materials.
This revolution can only be achieved by adopting acceleration cards that will meet both these technical needs while offering an open solution that is compatible with traditional servers on the market.
Kalray's acceleration cards, based on its MPPA® DPU (Data Processing Unit) processors offer many advantages over competing alternatives. Kalray platform is highly differentiated for 5G!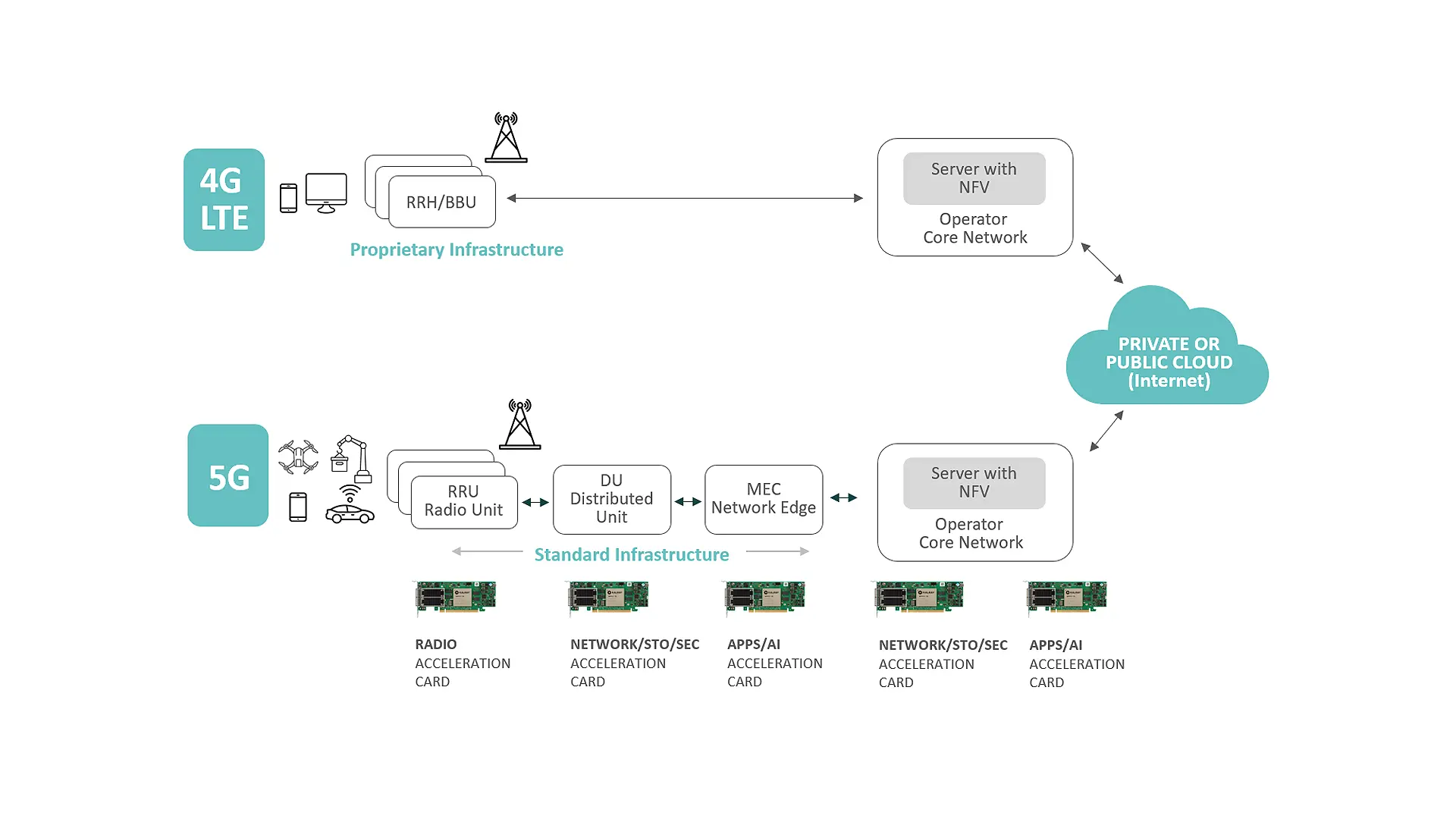 The objectives of the PIRANA project are the development, validation and promotion of a sovereign open acceleration solution, based on Kalray cards and dedicated to the Telecom Edge 5G market in a context of use case of Transport Systems Intelligent (Intelligent Transportation Systems).
This same card, configurable by software, aims to accelerate :
The radio and the open radio standard "Open RAN"
The network, storage and security functions and
The user applications hosted in particular for the functions related to AI

The project will enable the active collaboration between 6WIND, Atos, Kalray, Orange and Renault to ensure a rapid and optimized deployment (with a strong aspect on the energy consumption of the card) of vertical applications in the 5G market.
Want to learn more about our solutions for 5G?
Kalray's Components for 5G