K200-LP™ SMART STORAGE ACCELERATION CARD
MPPA® DPU-BASED ACCELERATION CARD FOR DATA CENTERS
K200-LP™ Smart Storage Acceleration Card
MPPA® DPU-based Acceleration Card for Data Centers
Data centers are looking for solutions that enable high performance, low power, cost effectiveness and openness to scale and match demand on data availability. The DPU-based K200-LP™ acceleration card is Kalray's solution to address these exacting demands for their data center customers by offloading the most demanding data center workload.
Based on Kalray's MPPA® DPU processor, K200-LP™ is the latest member of Kalray's family of data-centric acceleration cards offering an unprecedented level of performance and programmability. 
K200-LP™ has been fully optimized to address the growing market of NVMe and NVMe-oF-based storage solutions, from Cloud to Edge. It is a game changer solution in terms of performance per Watt and per dollar.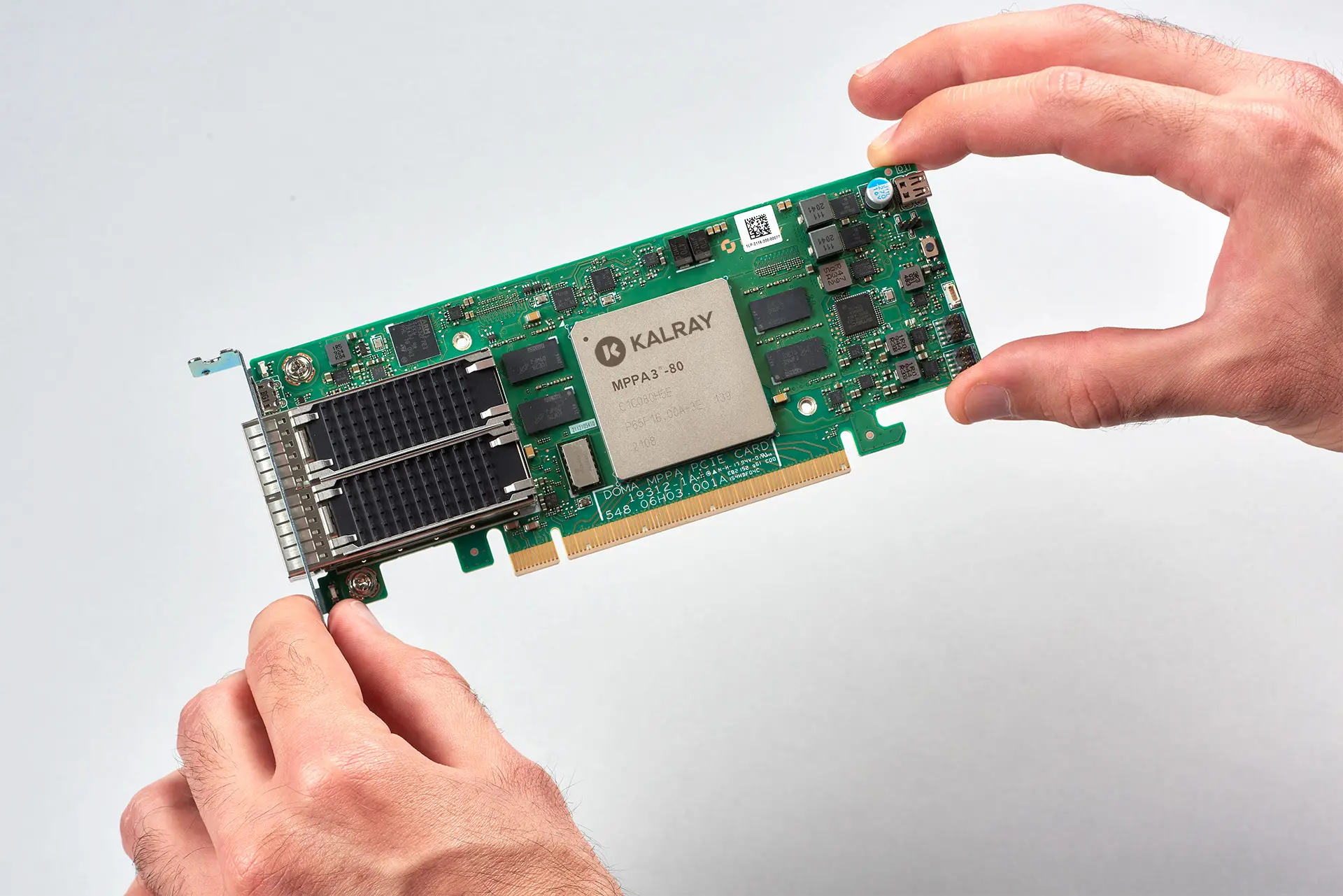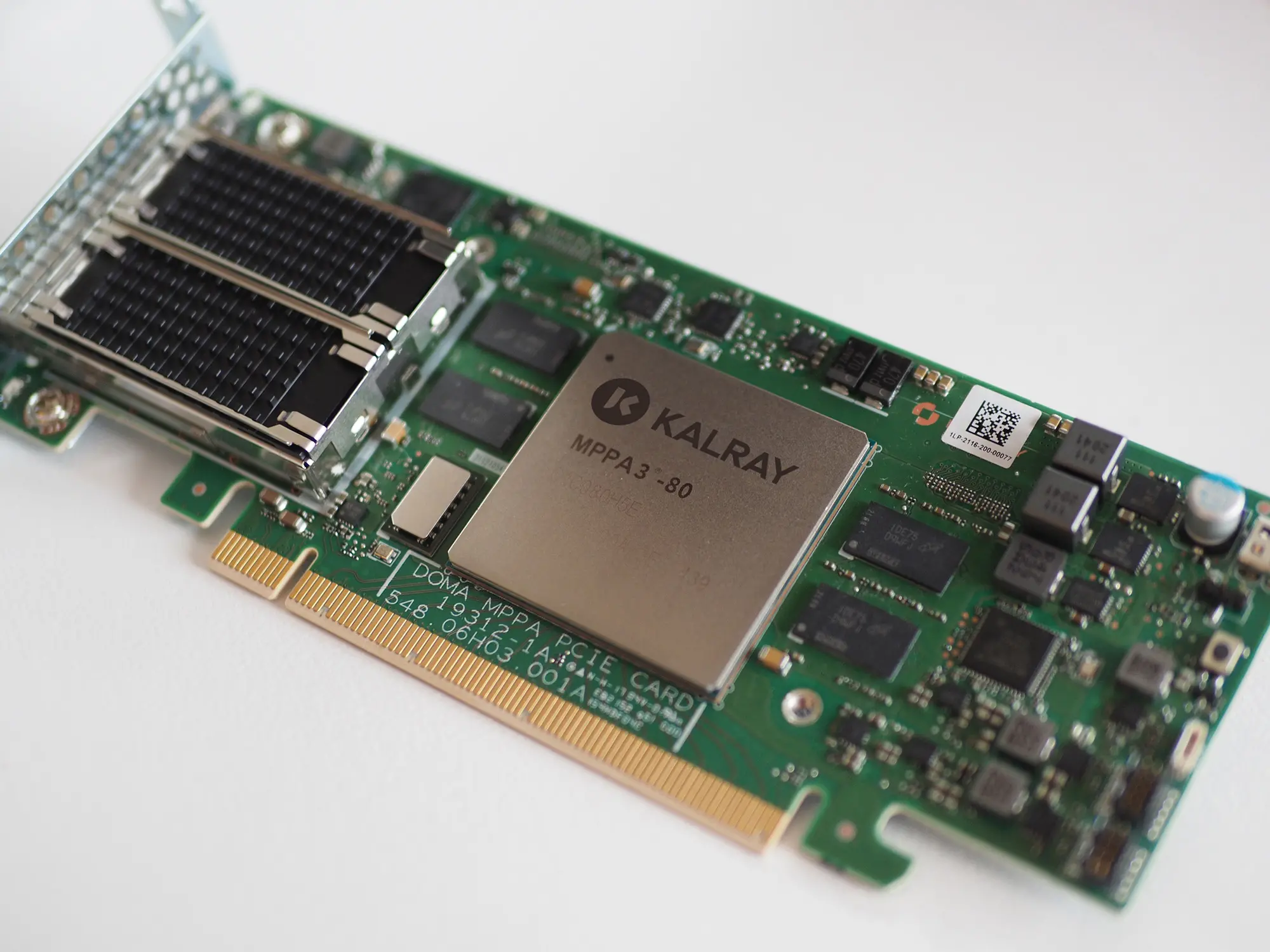 K200-LP™ Cards in the Kalray Flashbox™
Flashbox™ is the first disaggregated NVMe All-Flash-Array designed from the outset to leverage the full potential of NVMe flash devices at massive scale, while ensuring the lowest storage TCO.
Hardware Specifications
All Storage Services run on the K200-LP™ Smart Storage Acceleration Card
Hardware Specifications
| Features | Technical specifications |
| --- | --- |
| Ethernet Speed | 2x100GbE – 2xQSFP28 (Fiber or Copper) |
| Power Consumption | 20W – 60W |
| Interface | PCIe Gen4 1×16 (or 2×8, 4×4, 8×2) |
| Memory | Default: 2x4GB DDR4 @3200 MT/s (up to 32GB) |
| Processor | MPPA®3-80 (Coolidge™) – 80 cores @up to 1.0 GHz |
All Storage Services run on the K200-LP™ Smart Storage Acceleration Card
Hardware and Software Environments
In the data center world, Kalray's MPPA® processor is used as an advanced DPU (Data Processing Unit): a new generation of processing accelerator for predominantly data-centric processing tasks.
AccessCore® Storage is an SPDK based open software environment. It provides standard APIs and a tool chain with MPPA® DPU-optimized software modules.
Want to learn more about the K200-LP™ card?